Examples of Offshore Designs
Optimization for use in the North Sea and Baltic Sea, flexibility for worldwide projects.
Small port, large cargo, narrow waterways: The heavy-lift project carrier for offshore wind projects is the answer to a multitude of requirements for this special type of vessel that initially seemed difficult to reconcile.
To ensure safe crane operation during installation, the vessel is equipped with a powerful continuous lifting system with four legs. During lowering, the electric lifting system stores energy in batteries.
This small jack-up is optimized for service work. Still a ship and not just a platform. Advantages of this type: The ship moves less, consequently less downtime due to weather, it is faster on site and more comfortable.
Offshore Accomodation Vessel (OAV)
The clear difference in the design is the size. It is adapted to the sea state in such a way that movements are reduced to a maximum. The comfort for the technicians is significantly increased. The risk of seasickness and weather-related downtime is reduced.
Multi-Purpose Vessel MPV 500
Focused on fuel-optimized ship design with high efficiency. Flexible deployment and maximum utilization.
Combination of all essential requirements for a medium-sized heavylifter. The ship concept is scalable. It allows the variation of some parameters (length, width, hold width, crane capacity) to achieve an optimum for the specific application.
Offshore Installation Vessel FFI
The vessel is designed as a heavy lift offshore installation and transport vessel. The FFI 3000 offers a large, unobstructed working deck and has a cargo hold for equipment and tools. The vessel is designed for optimum seaworthiness in transit and heavy lift installation work and is suitable for deepwater installation of large monopiles, jackets and tripods.
An 8-point mooring system guarantees safe positioning even independent of DP.
Service Offshore Vessel (SOV)

The stern hangar concept distinguishes the SOV from other service boats and enables safe launching and recovery of a daughter boat even in bad weather conditions. A motion-compensating gangway on the port side allows technicians to safely access the offshore facility in wave heights of up to 2.5 meters.
Jackup Installation Vessel JIV 2000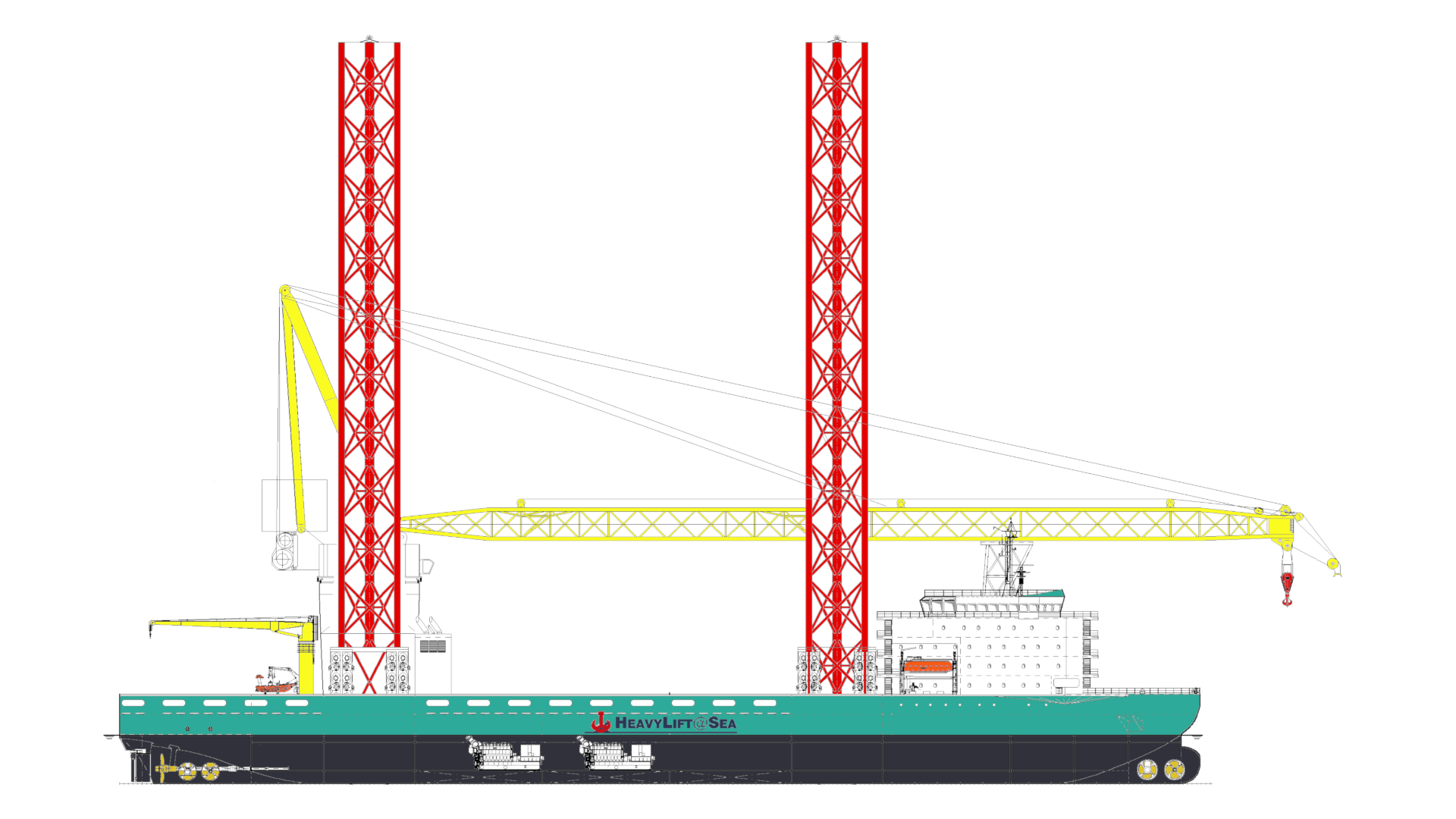 Powerful ballast system for operation with full load in floating condition.
The vessel is designed for transport and installation of new generation offshore wind farms. Heavy parts can be transported from the base port to the wind field and installed on the working deck without support from other vessels.